Air Conditioning Repair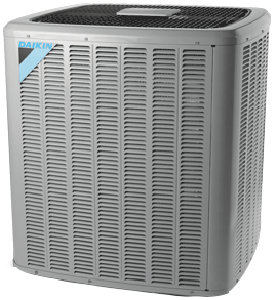 During the hot, humid Ottawa summers, your air conditioning makes the difference between a refreshingly pleasant home and a sticky sweatbox. You've invested in the assurance of cool days and restful nights. You certainly don't want to deal with reduced cooling power or complete system failure. J.C. Robinson & Sons has the answer to your problems. For economical, prompt and reliable air conditioning repair, our factory-trained technicians have the solutions to keep you complete cool season after season.
Air Conditioning and Air Conditioner Repairs
We don't cut corners, and we don't take advantage of your desperation. In order to prevent wasted time and unpleasant surprises, our servicemen will keep you informed, outline a strategy and make recommendations for the most straightforward plan of action. From simple cleaning to parts replacement, minor adjustments to full system replacement, we've got you covered. We service a broad spectrum of makes and models, from outdated to the most sophisticated technology, and satisfy the stipulations of your warranty coverage. For those times when repairs prove too costly, or you're interested in upgrading to a high-performance, high-efficiency A/C unit, our cooling technicians install Daikin brand equipment to make available the most worthwhile investment in home comfort.
Our HVAC specialists put their extensive experience, in-depth product knowledge and training in leading-edge advancements to work for you. By accurately diagnosing your specific situation, we deliver practical, efficient and effective repairs to keep your equipment operating at peak performance. We'll not only pinpoint and resolve your system's most pressing issue, we'll troubleshoot thorough inspection and cleaning, to head off any impending malfunctions.
AC Repairs You Can Count on in Ottawa
---
View Our Other Cooling Services

Air Conditioner Maintenance | Air Conditioner Installation
---
Air Conditioning Repair Services
Any deviation in comfort or elevation in noise can be a sign of bigger and worse things to come. Don't wait, hoping these issues will resolve themselves. They won't. They might place significant stress on other components and set off a chain reaction that will cost you needless time and money. Keep in mind that when your air conditioner is not working at its best, not only does comfort suffer, but efficiency as well. This means higher utility bills for less cooling capacity. Malfunctioning equipment can also pose a safety hazard.
There's no need to procrastinate when the solution is quick, simple and effective. For any concerns with your air conditioning, whether ductless, or a central air system, J.C. Robinson & Sons is the premier choice for economical and lasting repair in Ottawa, ON. Call (613) 733-2481, and our proficient and courteous team of professionals will do what it takes to get you back to comfortable as quickly as possible.
---
Air Conditioning Repair Company in Ottawa, ON | Air Conditioning Repair