Heating Repair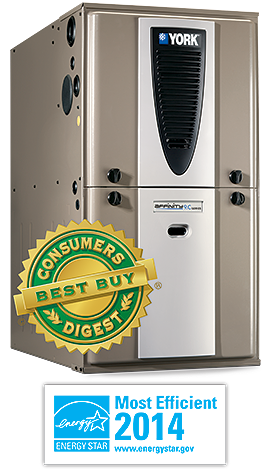 Your furnace is one of the most critical systems in your home.  When you experience any fluctuation in comfort, elevation in noise, acrid smells or unexpectedly high utility bills, call J.C. Robinson & Sons for a quick response and lasting solution.  Professional repairs are critical to a well-functioning, safe and durable furnace.
Ottawa, ON Heating Repair: Safety First
Improperly operating gas connections are a fire hazard and increase the probability of health problems.  A dirty burner or cracked heat exchanger can cause reduced efficiency, or even pump deadly carbon monoxide into your home.  Even a small problem with the combustion process can lead to gas leaking.  Don't take chances with safety.  When it comes to the performance of your heating system, trust the factory certified technicians from J.C. Robinson & Sons to resolve both minor and complex difficulties with sophisticated and trustworthy expertise.
If your furnace is under manufacturer's warranty, is especially important to resist do-it-yourself work, and let the experts handle any problems.  Most manufacturers stipulate that their warranty becomes void if licensed HVAC professionals do not perform all work.  As a certified York Dealer, our heating technicians are held to the highest level of sales and service, receive continued training and have the in-depth product knowledge necessary to provide trustworthy solutions.
---
View Our Other Heating Services
---
Furnace and Boiler Repair Experts in Ottawa, ON
By calling J.C. Robinson & Sons for repair you are guaranteed the most complete and comprehensive service in the Ottawa area.  Our knowledgeable servicemen work on all makes and models, regardless of age or manufacturer, and take the time to make sure you're warm and comfortable today, tomorrow and for years down the road.  We not only identify the most pressing problem with your equipment, but also troubleshoot to prevent any potential repairs.  We'll inspect your ductwork for condition and leaks, and any add-ons such as air purifiers or humidifiers.
J.C. Robinson & Sons will always keep you informed, so you're never caught by surprise.  If equipment replacement is a better investment than repair, we'll suggest the most economical, efficient and properly sized heating system.  As a certified York dealer for more than 40 years, we offer a wide selection of premier heating solutions to satisfy any sized space, style of home or price range.  Our skilled technicians specialize in heat install to make the process simple, quick and rewarding.
Call us for responsible heating repair in Ottawa, ON
When your comfort is at stake, don't settle for anything less than the best.  We've built a reputation on the finest equipment, proficient technicians and sound repairs.  You can count on us to never leave you shivering.
---
Gas Furnace Repair in Ottawa, ON | Emergency Heating Repair