Air Conditioning Service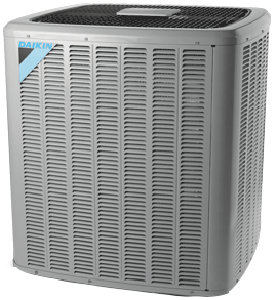 Preventative maintenance is your guarantee for stress-free, cost-free and reliable enjoyment of your air conditioning.  When you call J.C. Robinson & Sons for a tune-up, our factory-trained technicians restore your equipment to maximum efficiency, peak cooling power and optimum humidity control. You'll save money on energy consumption, repairs and the extended lifespan of your system.
Air Conditioning Maintenance You Can Trust In Ottawa
You may not even realize it, but as years go by without a thorough cleaning and inspection of your cooling equipment, you're paying needlessly high utility bills, gradually losing cooling capacity and probably listening to noisier operation.  Like any complex machine you depend on for uninterrupted service, your air conditioner needs yearly attention.  Cleaning and replacing filters is great, but not nearly enough.  To maintain a healthier, more comfortable home, call J.C. Robinson & Sons and let us take over the job of keeping your air conditioner in top form season after season.
Trustworthy Air Conditioning Service in [region]
Dirt is the enemy.  It finds its way inside the cabinet and builds up on interior components, causing friction, insulating coils, promoting wear and tear, and reducing the ability to absorb heat.  As airflow is restricted, your equipment must work twice as hard to reach set temperature levels.  This leads to higher energy use, breakage and eventually, system failure.  You'll also suffer degraded indoor air quality.
Contaminants and insects thrive in warm, humid environments.  By circulating cool air and removing humidity, your air conditioner provides a crucial line of defense against allergens and bacteria.  Without routine cleaning, your equipment loses the ability to remove excess moisture from the air.  You can expect mold and mildew to set up camp on indoor coils and a rise in the dust mite population.  You may notice a worsening of allergy symptoms, more dust in your home and moisture damage.
---
View Our Other Cooling Services Air Conditioner Repair | Air Conditioner Installation

---
Save Money with routine Air Conditioning Service
The solution is simple, convenient and cost-effective.  The factory certified specialists from J.C. Robinson & Sons will arrive on time and perform an efficient system analysis that includes cleaning, tightening, lubricating, replacing any worn or broken parts, troubleshooting and a careful inspection of the condition and fit of ductwork.  We'll check for leaking air, refrigerant levels, thermostat functionality, and complete an extensive list of services to ensure peak performance levels.  The team from J.C. Robinson & Sons has the training, tools, experience and dedication to provide the most beneficial and thorough service in Ottawa, ON.
---
Air Conditioning Service in Ottawa, ON | Air Conditioner Service