Improved Air Quality

Indoor Air Quality Service

∴

Indoor Air Quality Repair

∴

Air Quality System Installation ∴ Ottawa, ON

Aprilaire provides whole-house air solutions with such products as whole-house air cleaners, humidifiers, and more. To help you protect the health and comfort of your family, the only truly effective solution is a whole-house solution. Reach out to

J.C. Robinson & Sons

today to improve your home's air quality today!

Aprilaire Media Air Cleaners are the perfect choice for whole-house air filtration. All models provide the same superior performance and come with a five-year limited warranty. With no moving parts, they are virtually maintenance-free.
Ottawa's Air Quality Professionals
Aprilaire Whole-House Air Cleaning systems provide superior cleaning benefits and proven results: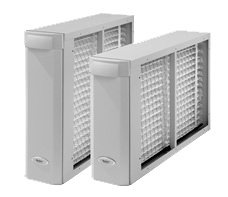 Traps 98% of visible airborne dust and other large particles
Permanently captures at least 97% of airborne pollen-sized particles
Provides more than 30 times the filtering media used in standard 1″ furnace filters
Requires no maintenance other than the annual replacement of the filtering media
Improve Your Home's Air Quality In Ottawa!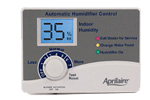 Turning your temperature up in the winter months will keep you warm but won't increase your home's humidity level. Daily activities such as showering, cooking and doing laundry don't produce enough moisture to keep your home's air from becoming too dry. According to medical experts, many viruses thrive in low humidity increasing the likelihood of catching colds, flu and upper respiratory ailments.
A Whole-House Humidifier from Aprilaire, will deliver the perfect amount of moisture to your air making you feel more comfortable at lower thermostat settings. Increase your family's level of comfort and protect your valuable furnishings by adding just the right amount of moisture with an Aprilaire Whole-House Humidifier.
---
Air Quality System Installation in Ottawa, ON | Indoor Air Quality Repair